Best Social Media Marketing Plan For Businesses - Only 3 Steps
When you think about social media marketing, you might think it's too hard to make a plan that works and is super useful for your business. But, we are here to tell you that creating the best social media marketing plan for businesses can be super easy!
Think of your social media marketing strategy as a complete summary of everything you want to achieve on social media. This is the simplest way to see where your goals are and if you are heading in the right direction.
Many businesses fail with social media marketing because they didn't take the time to create a master plan, which practically guarantees success and is used by some of the world's biggest companies. Everything you do should be well thought out and then executed into the perfect social media marketing plan.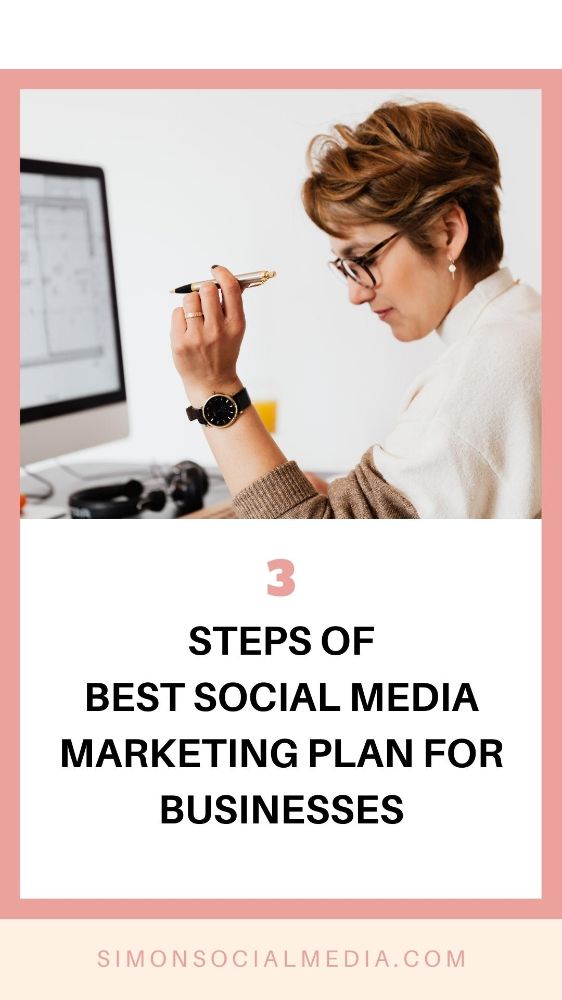 Best Social Media Marketing Plan For Businesses
If you want to take your business to the next level in social media marketing, then just follow these simple steps below to get started.
Step 1 - Know Your Business Objectives
You will want to choose the best social media marketing goals that work for your brand and align with your business objectives. Being able to measure your success and the return on investment (ROI) is critical for making your social media marketing plan successful.
Keep in mind that every goal should be specific and measurable. You will want to create plans that fit your business model and are attainable. Be sure to set timelines; this is what keeps people on track and motivated to reach their business goals.
You should be tracking all of the following:
Number of Followers
Number of Likes, Shares, and Tags
Engagement
Click-Throughs
Conversion Rates
Monitoring and watching for growth is imperative to being successful with social media marketing. When you track the above metrics, you will be able to notice any spikes or drops immediately and put into place a plan of action.
Step 2 - Know Your Target Audience
You will need to learn everything you possibly can about your audience, including where they spend most of their surfing time and what they are interacting with on the internet. This gives you the ability to create compelling content that your audience wants to see, comment on, and share on their own pages.
It is also essential for converting your social media followers into real customers. It's all part of the bigger picture, and when done correctly, all the pieces will fall neatly together. Your main objective should be to get all the demographics lined up so that your content is a perfect match.
Here are some of the things you'll want to know about your targeted audience:
Age
Location
Income Bracket
Work Industry (Title)
Interests and Hobbies 
Anything that might Apply to Your Niche
Getting to know your followers, fans, and existing customers on a higher level will open up all the doors for better engagement and building more trust. This also allows you to plan your social media marketing strategy based on their wants, needs, and desires. You'll now know exactly how to target them and start engaging with them on all the social media platforms.  
When it comes to the demographics, don't make the mistake of guessing or assuming you know what your customers are doing. Use your metrics, study the trends, and know which social media outlets fit best with your business model. Not all social media platforms are created equally, and you could make a critical error by focusing on the wrong ones. 
Step 3 - Know Your Competition Inside And Out
Nowadays, just about every company is using social media marketing in one way or another. It's your job to find out how your competitors are doing it and evaluate whether or not their strategy is successful. Do a competitive analysis to understand better your competitor's habits, trends, and successes. 
This will give you insights into what's happening in your industry and how you can tweak your social media marketing plan to match your target audience's expectations. This is the best way to spot any new opportunities and make sure you aren't missing any recent trends.
You could also start monitoring keywords that your competition is repeatedly using and then piggyback on that trend. There is a tactic called 'social listening' that allows you to keep an eye on your competition. Several social media marketing tools will help you achieve this goal and get you all the data you need to stay in the game.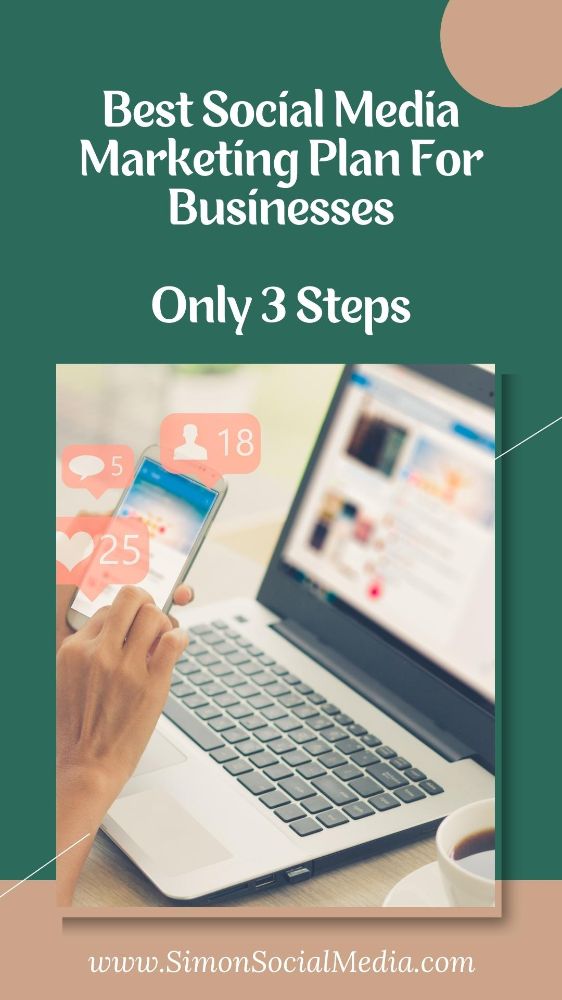 Author Bio: Simon Matthews
Simon Social Media is a blog that provides social media marketing tips for small business owners and entrepreneurs. It's written by Simon, who has been blogging since 2012 and loves to write about the latest developments in the world of social media and influencers.
Simon helps small companies maximize their social media presence by providing insight and advice on how to develop an effective online marketing strategy that includes social media tips, organic content development, influencer marketing, and more.
---
2022 © Simon Social Media